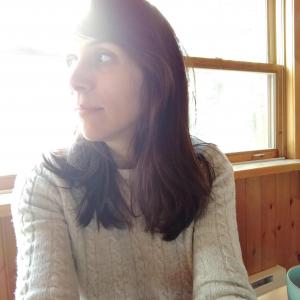 Melissa Neil
Artist member since 2018
Hamilton , Ontario
Melissa Neil is a graduate of the Ontario College of Art and Design (2002). Recent exhibition history includes: Visitation, Hamilton Public Library; smoking lake, Assembly Gallery, Hamilton, 2017; Toronto Outdoor Art Exhibition, Toronto, 2016; Carmichael Canadian Landscape Exhibition: Tradition Transformed, Orillia Museum of Art & History, Orillia, 2015; Melissa Neil New Paintings Studio Huddle, Toronto, 2014 and at Fine & Dandy window gallery, Toronto, 2014. Melissa is a recipient of the City of Hamilton, City Enrichment Fund Emerging Artist Project Grant. Her work is held in private collections in Ontario.
---
Favourite artist(s) right now
Katherine Bradford, Maureen Gallace, Fairfield Porter, Winifred Nicholson, Paul Cezanne.
What do you listen to when you work?
I stream whatever I might be in the mood for that day but I have a few stalwarts when in the studio: pj harvey, courtney barnett, nina simone and laura viers.
What kind of artwork do you have in your home?
I have art by friends and some of my own old favourites. I collect vintage photography.
I'm really good at making (a) ...
skies